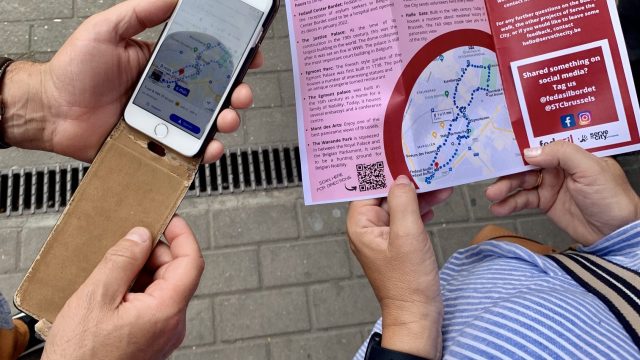 When
Monday
16:00-18:00
Tuesday
10:00-12:00
Wednesday
19:00-21:00
Fedasil is the Belgian Federal Agency for the Reception of Asylum seekers. Since January 2022, Fedasil has housed asylum seekers in the former Jules Bordet Institution in Brussels. The center offers a refuge in the first days or weeks after people submit their request for international protection. Residents receive housing, 3 meals a day, medical attendance and social guidance for the duration of their stay.
Fedasil Bordet offers a chance for residents who are brand new to Brussels to discover the city. Take a walk around some of the most beautiful city sites while getting to know a Bordet Centre resident! As a volunteer, upon arrival, you will receive a small city guide with a pre-made route, some explanations about interesting stops along the way, and some conversation starters.
You can register as a solo volunteer, with your family, or a small group of friends. If you wish to come as a group, only one person needs to register. However, please let us know how many people will be joining you, so we can match the number of residents to your group size. You can send an email to info.bordet@fedasil.be for any clarifications needed.
Interested? Register directly for a volunteering shift on our Serve the City app, 'ServeNow',  available on both AppStore and PlayStore.
Food outreach