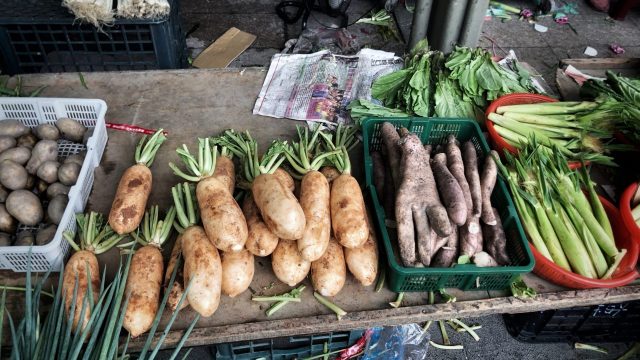 When
Monday
12:00
Sunday
14:00 - 17:00
Where
Rue Ropsy Chaudron 24, 1070 Anderlecht
Contact
For more information, register for an info session.
This project is run by our partner CollectMet. Every Sunday they need volunteers to help them at the Marché de l'Abattoir, located in Anderlecht.
CollectMet is working hand in hand with the market vendors, to make sure that the unsold fruits and vegetables don't end up in dumpsters and can be re-distributed. Volunteers are needed to collect the unsold food, sort it out and store it into refrigerated containers. The food collected is cooked and re-distributed every Monday.
Not everyone finds it easy to eat healthily, and there's plenty of food in near-perfect condition that is thrown away after the Sunday market at Abattoir. COLLECTMET takes the two-birds-one-stone approach: we fight food waste and share fruit and vegetables with anyone who needs them.
CollectMet collaborates with other organizations that collects food for people in need, and re-distributes it through social kitchens, community centers, workshops or foodbanks.
Together, let's raise awareness about food waste and how re-distribution can help many people in need!
Food outreach