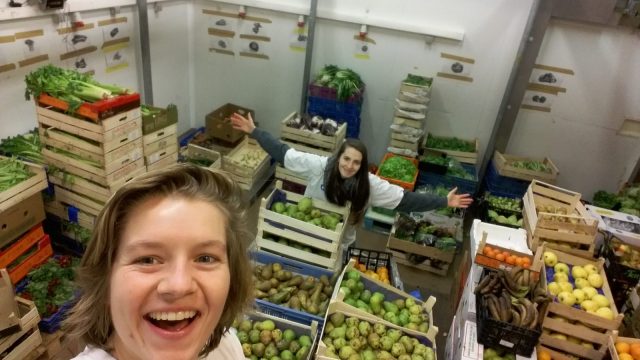 When
Sunday
14:00 - 17:00
Contact
For more information, register for an info session.
This is a project run by CollectMet, one of the partners we work with. Every Sunday they need volunteers to help at the Market at Abattoir in Anderlecht. They are working together with market vendors to make sure that the fruit and vegetables that they couldn't sell, don't end up in dumpsters. Most of the food is in great condition, but won't last long enough to be sold the next week.
So that's where CollectMet steps in. Every Sunday afternoon, near the end of the market, volunteers collect the unsold food and bring it to a large fridge. There it is sorted out and stored, so that it can be re-distributed again.
Every Monday you'll then find people from the neighborhood in line to fill their trolleys with healthy food for their families. CollectMet also works together with organizations who use the food to help people in need, be it through a social kitchen, a community center, workshops or foodbanks.
It's important to raise awareness about how much food gets wasted and about how many people are in need of help. But also to make people aware that there are things we can do to change this!
Food outreach