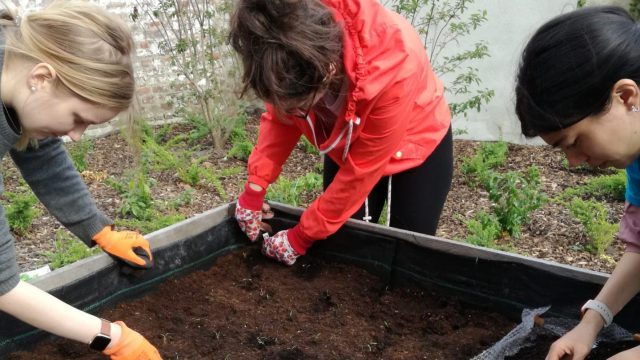 Where
15 Place van Meyel
1040 Etterbeek
Everyday, Serve the City volunteers prepare and serve food to those in need. And now, we are adding to this process by growing fruit and vegetables that will be used in these distributions. But to do this we need you! We are looking to create a team of volunteers that are ready to get their hands dirty and help take care of our Community Garden.
This garden will also help foster a community dynamic with our neighbours. We hope to create links with our neighbours and invite them to participate in educational sessions.
If you have a green thumb, or are looking to spend some more time outside, then please do not hesitate to join this project!
Interested? Register directly for a volunteering shift on our Serve the City app, 'ServeNow',  available on both AppStore and PlayStore.

Environmental