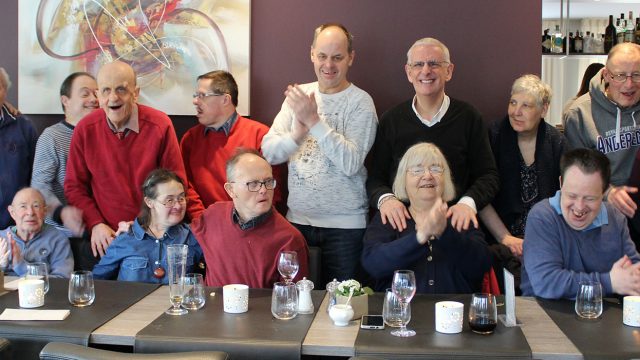 Hama 4 is a retirement home for people with intellectual disabilities located in Woluwe St Pierre.
It is home to 18 residents. The project aims to provide a homely environment for persons with intellectual disablities aged 50 and above – a place for them to live and be cared for, for the rest of their lives.
Since March 2020, the residents of Hama 4 have been in lockdown. As you can imagine, it has been really hard for them not to be able to see their families or friends. We are looking for volunteers who would like to get involved remotely. For instance, send post cards, flowers or any other meaningful ways to show support to the residents.
If you are interested in volunteering for this project, register for an info session.
Socialising