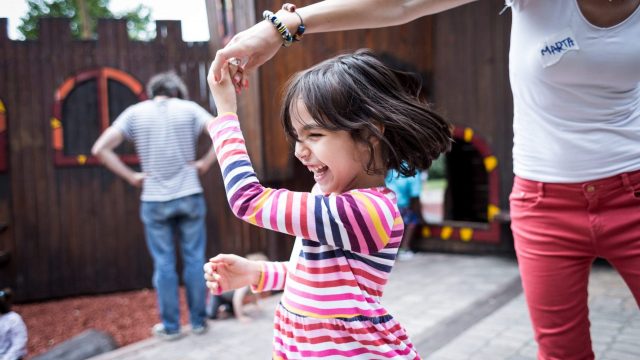 When
Monday
19:00 - 20:30
Wednesday
16:30 - 18:30 & 19:00 - 20:30
The "Jourdan Centre" is a centre located in Etterbeek, which accommodates around 400 refugees and asylum seekers, including many families and children. Every week, Serve the City organises different activities for the children, including homework support classes twice a week, and games and sports once a week. Here are more details on the projects:
(1) Homework support classes: 
Many children in the centre are starting their education in Belgium. They are often lacking adapted educational support to achieve their potential at school. Our volunteers get the chance to make a huge difference in the future prospects of each of these kids by supporting them in areas like Maths, Languages or general study.
The homework support takes place every Monday and Wednesday from 19:00 to 20:30.
(2) Games and sports (on hold during the summer): 
The residents of the centre have been through a long and exhausting journey to look for a better home. Playing games and sports are known for their mental and physical benefits, and have a huge positive impact on the development of a child. The games can be indoors or outdoors, and includes activities such as arts & crafts, football, dance routines, etc.
The games and sports session take place once a week, every Wednesday from 16:30 to 18:30.
For both activities, we are looking for motivated volunteers willing to make a difference in children's lives.
Education, Socialising