 When you turn on the news you may feel like giving up, but what if you simply UP your GIVING instead by committing to a monthly donation to support our projects and activities?
Every day, when reading the news, you are bombarded with hard-hitting headlines. You may feel overwhelmed, powerless. But in these challenging times that make everybody want to give up, why not focus on giving!
You can help us improve the lives of 7,000+ vulnerable people, who may not be able to see some of their most essential needs met.
How? By supporting Serve the City with a monthly donation. For example, with only €1 we can offer a full meal to a friend on the street. Yes, that includes a hot dish, a dessert and a fresh piece of fruit!
€ 1 » 1 meal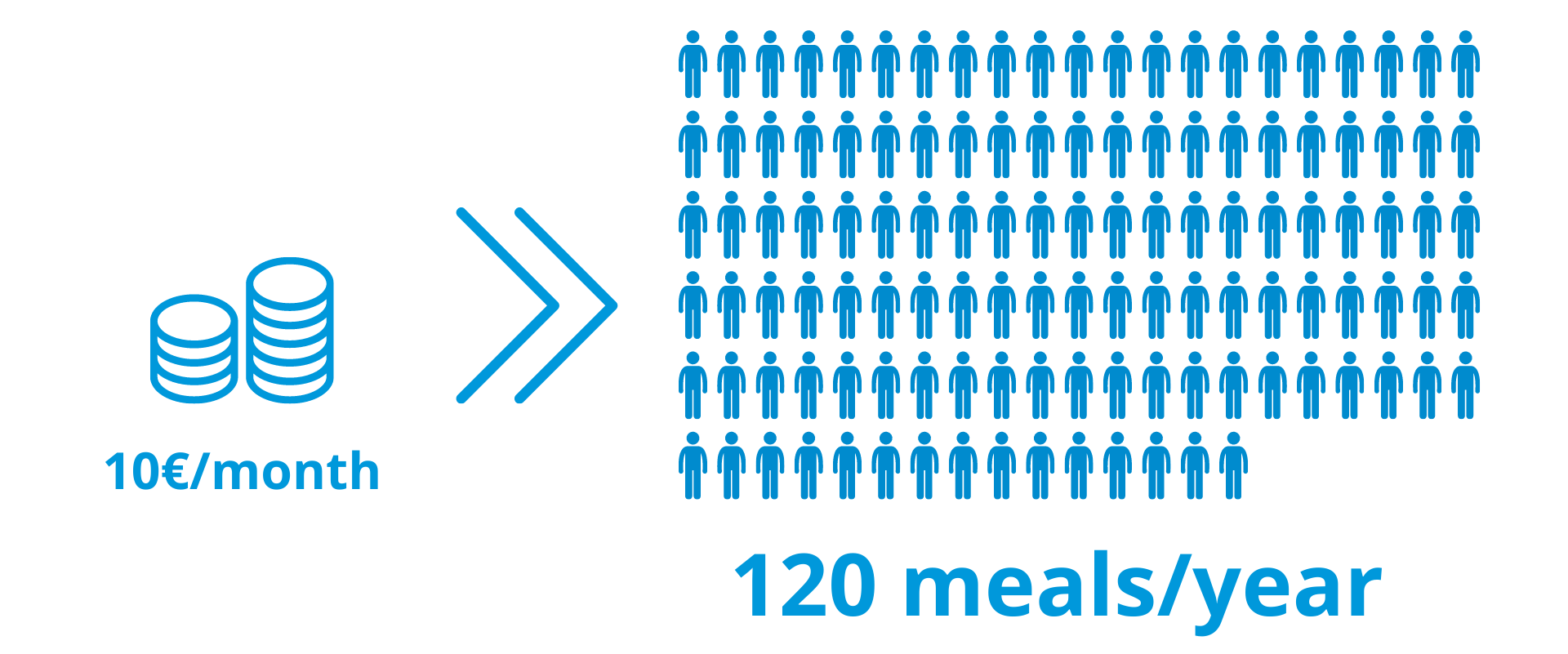 A monthly donation has a huge impact on our work, no matter the amount. It determines the capacity we have to help those who need it the most in our city.
Change a life, start donating now!
You give, you get back!
Serve the City is a non-profit organisation recognised by the Belgian government. So, if you pay taxes in Belgium, you are eligible for a tax deduction of 45% of your donations during the fiscal year.
In other words if you donate €120 over a year, you get back €54 in taxes. Meaning it only really costs you €66!