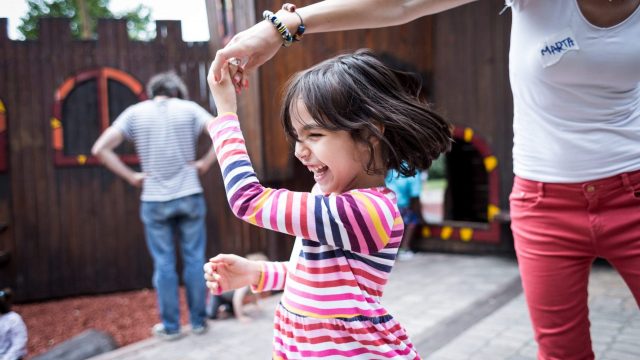 When
Wednesday
18:45 - 20:15
Do you enjoy playing games and doing activities with kids? Are you kind, calm, and patient? Then come and volunteer at our weekly kids' club!
No special language skills or experience required – it's an opportunity to create joyful moments with the kids and see them smile! Our club is for kids aged between 2 and 13 living with their families in a centre for asylum seekers. We play with playdough, paper, skipping ropes, balls, hula hoops and many other things. The kids are creative and curious, and it is a fun and rewarding experience!
The centre is just two minutes' walk from Roi Baudouin metro, tram and bus stops, with good connections to the rest of Brussels. The journey home flies by as you chat to the other volunteers!
You don't have to come every week. We will always be delighted to see you!
Socialising