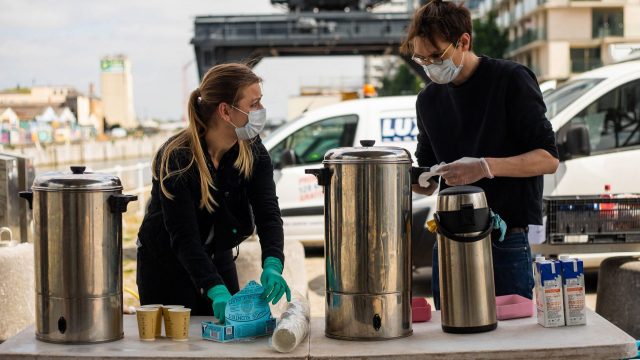 When
Monday
12:00 - 14:00
Tuesday
12:00 - 14:00
Saturday
12:00 - 14:00
Sunday
12:00 - 14:00
Where
94 Avenue du Port, 1000 Bruxelles.
This project is based at the new day centre facility  run by the Red Cross and several Brussels-based NGOs to provide a warm, sheltered space for transmigrants and asylum seekers to eat lunch and dinner.
Volunteers are needed to help coordinate the distribution of food, hot drinks and snacks on Sunday, Monday, Tuesday and Saturday, from 12:00 to 14:00. 
Join our team and help us bring hope and comfort to those who may be hoping to call Belgium their new home one day! 
Food outreach