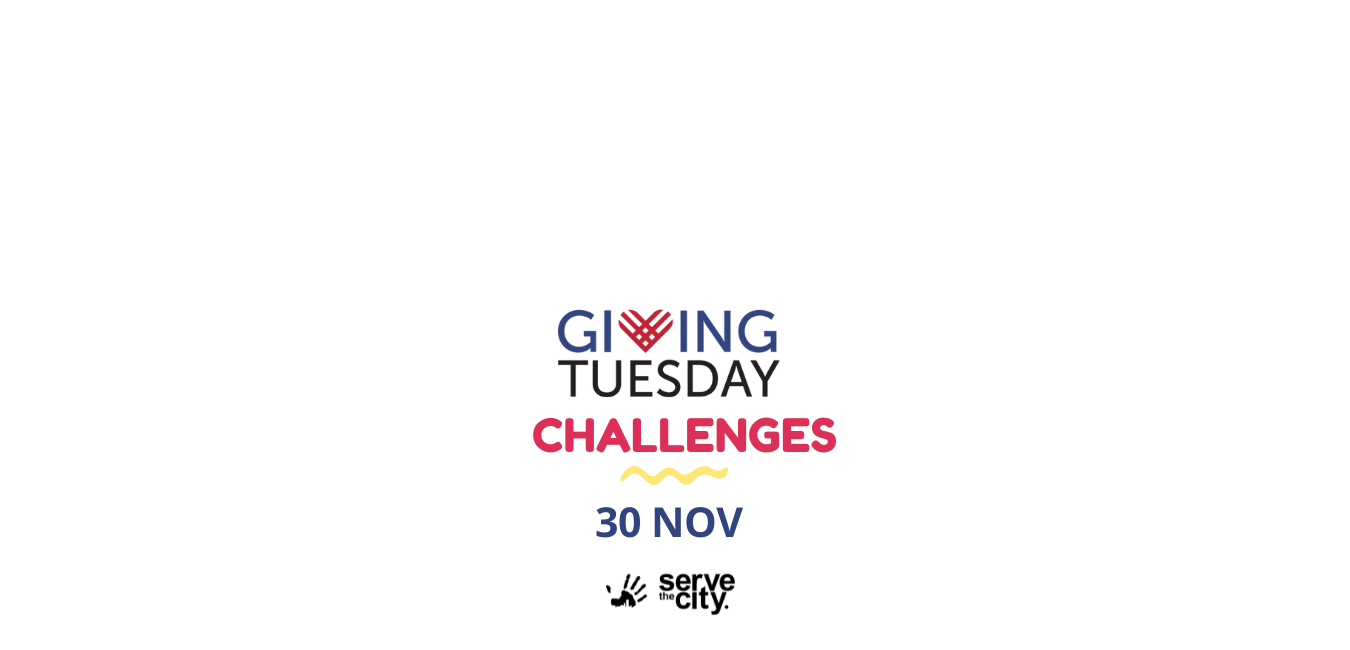 Tuesday 30 November is all about Giving!
Giving is at the very core of our volunteer community. We know the value of giving time and affection, and the difference it makes in the lives of others. And so, during these very challenging times for all, we want to celebrate giving. Serve the City wants to give more! But we cannot do it alone.
Our GivingTuesday campaign this year will be about challenges! But not those putting ourselves into hardship, no. The other way around! We are proposing you to join our Giving Challenges, and help us improve the lives of those around us by taking small but meaningful actions.
7 CHALLENGES will be proposed during the day and no matter where you are, you can join! Our challenges are designed so they are doable for everybody.
CHECK OUT our social media on 30 November to join. SHARE with your friends and family!
One of our most important challenge this year has been to raise enough money to continue our mission and projects, to be able to give in 2022 as we did on 2021. Every donation matters, no matter how small, and makes a huge difference in the lives of the people we serve, especially in these times where our income streams are being cancelled due to the pandemic all while the number of people needing help is growing.
Besides, donating to Serve the City gives you back too, literally! Donations of 40 € or more to Serve the City are tax deductible up to 45 % of the amount. 
Concretely, if you donate e.g. 100 €, it really only costs you 55 € as you can deduct 45 € from your taxes.