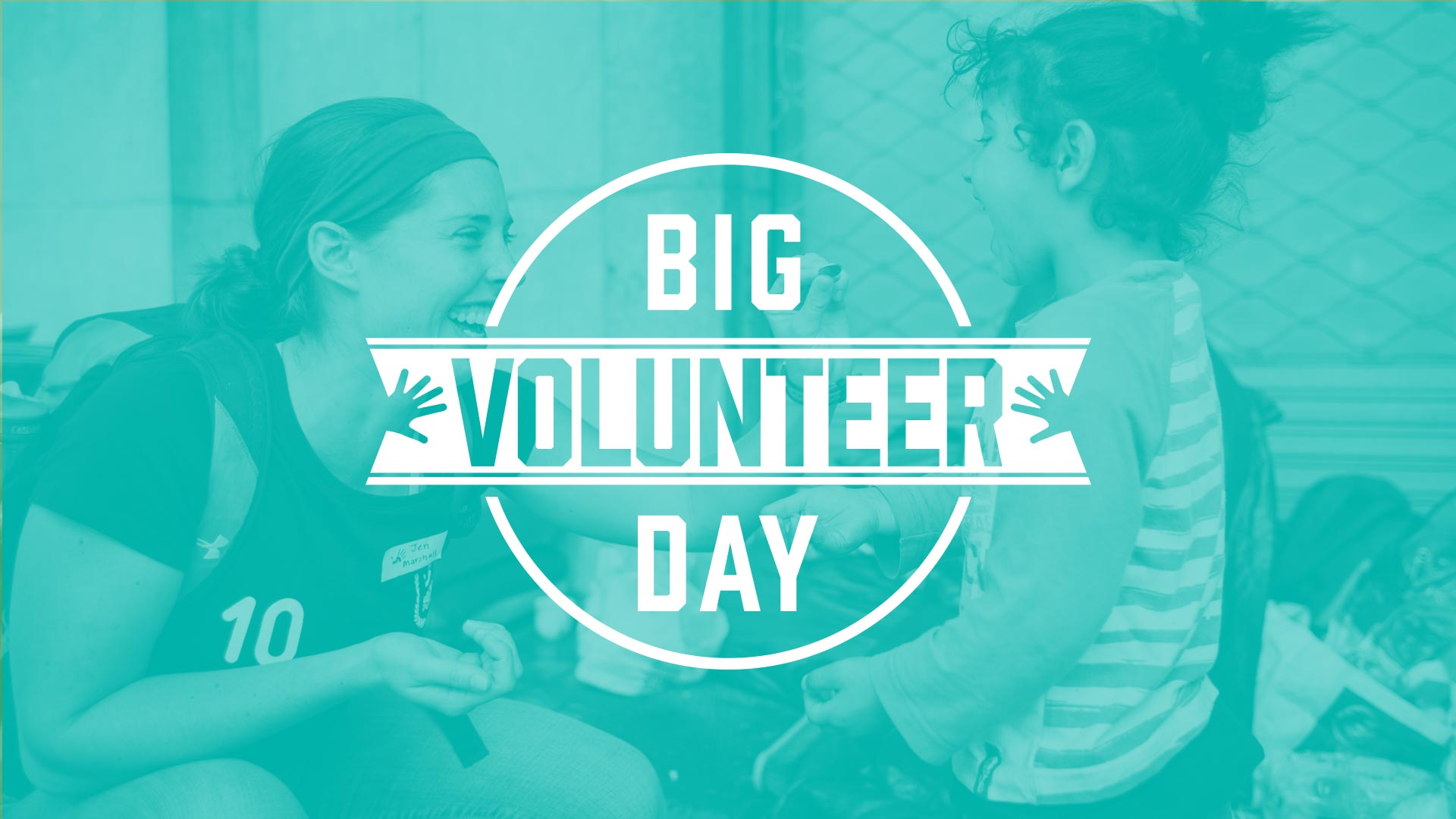 Join us for our Big Volunteer Day, this Saturday 5th of February.
Become a Serve the City volunteer for one day!
Once a month, Serve the City organises a Big Volunteer Day, which is entirely dedicated to serving. During this event, you get to discover our projects and volunteer to help people in need. Choose the project that you like from the list below and register using ServeNow to participate!
Not using ServeNow yet?  DOWNLOAD IT HERE
Volunteer opportunities available
Help Petites Soeurs de Pauvres, an order of nuns who provide housing, meals and much more to 100 elderly people in the Marolles, continue their amazing work. The kitchen team needs the help of 3 volunteers to assist with the food prep. Then volunteers will help with some maintenance around the residence before helping distribute the food you prepped!
Victor du Pre, a shelter for woman and woman with children in vulnerable situations, is looking for volunteers to spend a fun and activity filled afternoon with the kids staying in the centre!
A small team of volunteers will run different activities for the kids, including arts and crafts and some board games. Come help us put a smile on the kids' faces!
La Porte d'Ulysse is a shelter for homeless refugees and transmigrants managed by the BXL refugees (La Platforme Citoyenne de Soutien aux Réfugiés). Volunteers are needed to help do some clothes sorting and help with the midday food distribution. As a volunteer your help is extremely valuable as the centre is almost entirely managed by volunteers!
Help Petites Soeurs de Pauvres, an order of nuns running a centre housing 100+ elderly people in the Marolles neighbourhood, continue their amazing work. Volunteers are needed to lend a helping hand with distributing an afternoon snack and help set up a concert activity. For many of the elderly residents, these events are the highlight of their week, so your help will mean a great deal to them!
Join our Sandwich teams and walk the city while practising kindness! Our teams will meet our homeless neighbours and hand them out sandwiches and useful items. But they will also have the chance to chat with them and know what they need for next time! Please wear weather appropriate clothing, comfortable shoes and bring a STIB card.
Join this online Green Brainstorming session to help Serve the City plan our garden! Together you will explore a few ideas and visions, including what type of vegetables would be suitable for the local climate, what factors need to be considered and much more.
This session will help us develop a garden project which we hope to be able to use to feed those in need!