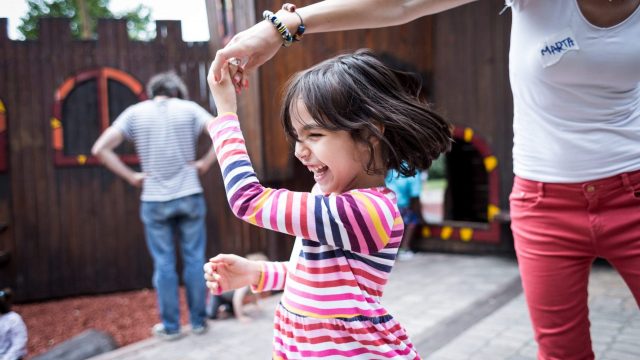 When
Monday
19:00 - 20:30
Wednesday
16:30 - 18:30 & 19:00 - 20:30
Contact
hello@servethecity.be
In May 2020, a new centre for refugees opened in Etterbeek. It is now the new home of 350 people including a lot of children. Serve the City is organising different weekly activities in the centre, and we are looking for volunteers to get involved.
The projects: 
Helping the children with their homework: 
Many children in the centre are starting their education in Belgium. They are often lacking the support they need to be able to achieve their potential. Our volunteers get the chance to make a huge difference in the future prospects of each of these kids by supporting them in areas like Maths, Languages or general study.
The homework support takes place every  Monday and Wednesday from 19:00 to 20:30.
Sports and games activities: 
The residents of the centre have been through a long and exhausting journey to look for a better home. Sport is known for its mental and physical benefits. We are looking for volunteers that are willing to join us and organise sports, games and other activities for the children of the centre.
The activities take place once a week, every Wednesday from 16:30 to 18:30.
The classes will be divided into two time slots of one hour.
Due to the current sanitary measures in place, the classes are restricted to kids under the age of 12.
Education, Socialising