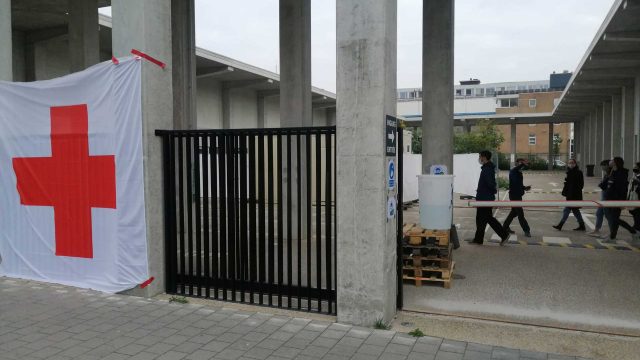 When
Monday
11:30 - 14:00 & 17:30 - 20:00
Tuesday
11:30 - 14:00 & 17:30 - 20:00
Wednesday
11:30 - 14:00 & 17:30 - 20:00
Thursday
11:30 - 14:00 & 17:30 - 20:00
Friday
11:30 - 14:00 & 17:30 - 20:00
Saturday
11:30 - 14:00 & 17:30 - 20:00
Sunday
11:30 - 14:00 & 17:30 - 20:00
Where
94 Avenue du Port, 1000 Bruxelles.
Contact
For more information, register for an info session.
A new day centre is opening in Brussels! Its goal is to provide a decent and warm place for refugees to eat their lunch and dinner. It is run by the Red Cross and several Brussels-based NGOs. 
Serve the City and its partners are actively looking for volunteers to help coordinate food distribution. Your mission will be to assist Red Cross volunteers, by managing the queue and the canteen, distributing masks and cleaning up the tables. The centre is opened every day of the week, at noon and the evening. 
Join our team and help us bring hope and confort for asylum seekers, who are hoping to call Belgium their new home! 
If you are interested in volunteering, register via email with your availability (please indicate which day of the week and which time slot you would like to register to).

Food outreach