The Big Volunteer Day has been at the core of Serve the City since it was established. For 15 years, thanks to our beloved event, thousands of volunteers were able to meet, get to know each other, and help people in need. However, due to the outbreak of the COVID-19 pandemic, we were forced to cancel the March edition of the Big Volunteer Day for the first time, and had to adapt it last minute. Since March, we have organised 5 "covid adapted" Big Volunteer Days. Here is how we were able to keep spreading kindness without gathering at BOZAR.
The Lunch Bag project
In order to continue food outreach projects, our team put in place the Lunch Bags project.
For this project, we ask volunteers to make lunch bags at home and drop them off at our office. Once collected, a small team of Serve the City volunteers distributes the lunch bags to our Lunch4Refugee project. Last Saturday only, we were able to collect and distribute 450 lunch bags to homeless people in need. In total, since the beginning of the pandemic, we have collected more than 2372 lunch bags! Simply incredible!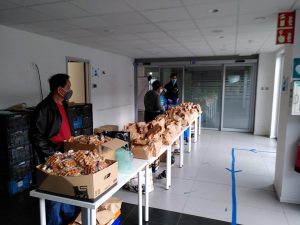 The Sandwich project
Back in the summer when the sanitary measures allowed us to, we put in place The Sandwich project. Small groups of volunteers gathered together to make sandwiches and distribute them around the city to homeless people. This allowed volunteers to meet and talk with the people they help, like they used to before the pandemic.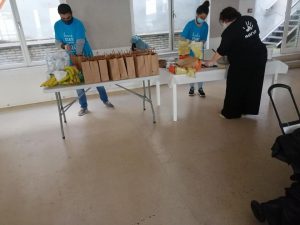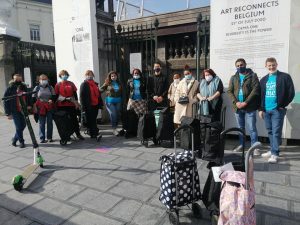 The Postcard project
During our latest edition of the Big Volunteer Day, we put in place The Postcard project for the resident of Hama 4. Hama 4's residents have been in lockdown since March. We asked volunteers to write personalised postcards to the residents, to help them cope with the isolation due to Covid-19. Each volunteer was allocated a specific resident with its interest to make a themed post card.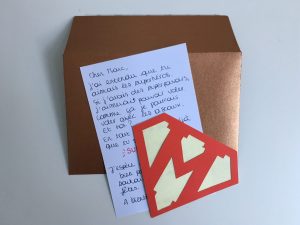 Volunteering at our weekly projects
During our last two editions of Big Volunteer Days, volunteers were given the opportunity to help out the NGOs and organisations we work with in our weekly projects.
At Petite Soeur des Pauvres, small teams of volunteers helped out with maintenance work, such as cleaning up the garden, the basement and the furniture.
At the food distribution centre Bayti, our volunteers together with refugees and migrants, decorated the new centre with amazing paintings, flowers and plants, to make the canteen warmer and more welcoming.
Lastly, courageous volunteers also helped out at Porte d'Ulysse and at the Sister's House. Both centres were moving into new buildings and needed help with carrying furniture.
Here are some pictures of our volunteers working hard spreading kindness.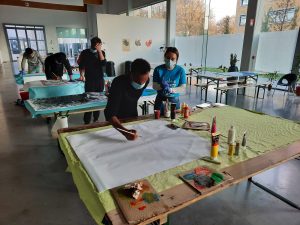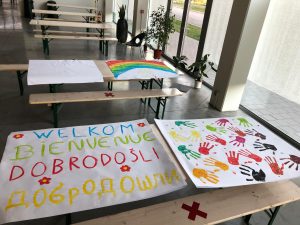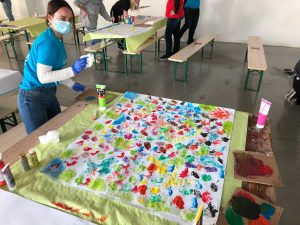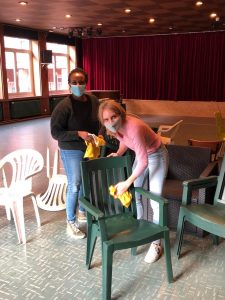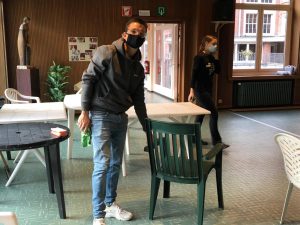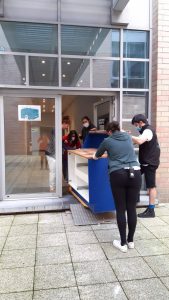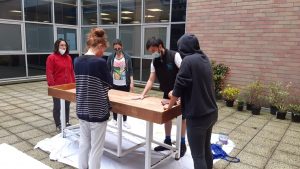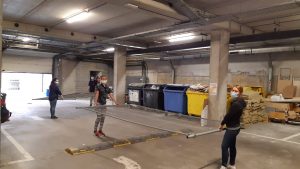 Are you interested in joining us for a big volunteer day? Our next edition will take place on the 5th of December, don't forget to check our website!
Kindness cannot be cancelled.